North York Rehabilitation Centre Corp. (NYRC) is an independent medical examination company that provides independent and objective assessments to the insurance, legal, medical, government and business communities. Assessments are conducted to determine the presence of impairments and/or disabilities and to provide recommendations to facilitate an individual's re-integration into work, society and activities of daily living. We are dedicated to providing high quality, unbiased and objective reports.
With more than twenty years of experience in the business, NYRC actively demonstrates excellence and leadership in providing comprehensive and cost-effective assessments. NYRC is known for its adaptability, whether due to legislative changes or based on the individual client needs. NYRC provides workshops and seminars to ensure our staff, assessors and clients to remain up-to-date with new developments and changes in their respective fields.
Our core values can best be depicted as a C.I.R.C.L.E. with no beginning or end. It is a continuous endeavor to ensure the best service to our clients. Our goal is to be the most recognized and preferred independent medical assessment company in Canada.
MISSION AND VISION
Our organization strives for excellence and leadership in comprehensive and cost-effective assessments. Our multidisciplinary healthcare professionals provide integrated services that improve the overall quality of independent assessments. Our vision: to be recognized throughout Canada as the gold standard with respect to the provision of health care assessment services.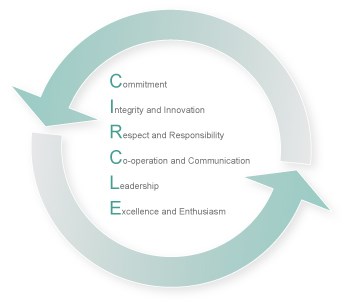 Equal Opportunity Employer
NYRC complies with the Employment Equity Act. All qualified applicants will receive consideration for employment without regard to race, color, religion, sex, national origin, or protected veteran status and will not be discriminated against on the basis of disability.
Drug-Free Workplace
NYRC is a drug-free workplace. Employees are prohibited from manufacturing, distributing, dispensing, possessing, using, or being under the influence of illegal drugs, inhalants, or controlled substances in the workplace. Any employee who violates this policy will be subject to disciplinary action up to and including termination of employment.