An Independent Medical Examination, or IME, is a medical examination performed by a healthcare practitioner that does not have a prior treating relationship or any other connection with the examinee (person being assessed). IMEs are common in Canada and are most often requested and utilized by insurance companies, employers, lawyers, government agencies, and other organizations and individuals. There are many uses for IMEs, but in general, they are used for these three purposes:
1) To validate an injured person's level of disability, impairment, and limitations incurred from the incident in question;
2) To provide treatment recommendations, if applicable, to help the injured person recover;
3) To discern liability, causality, and future health risks.
The objective of the IME is to allow stakeholders to receive an unbiased and objective evidence-based picture of a person's injuries, illness, or impairments so that decisions related to their claim can be based on objective facts rather than biased decisions. This is why IMEs are conducted by an independent physician/healthcare practitioner who has no previous relationship with the injured person rather than the person's treating doctor.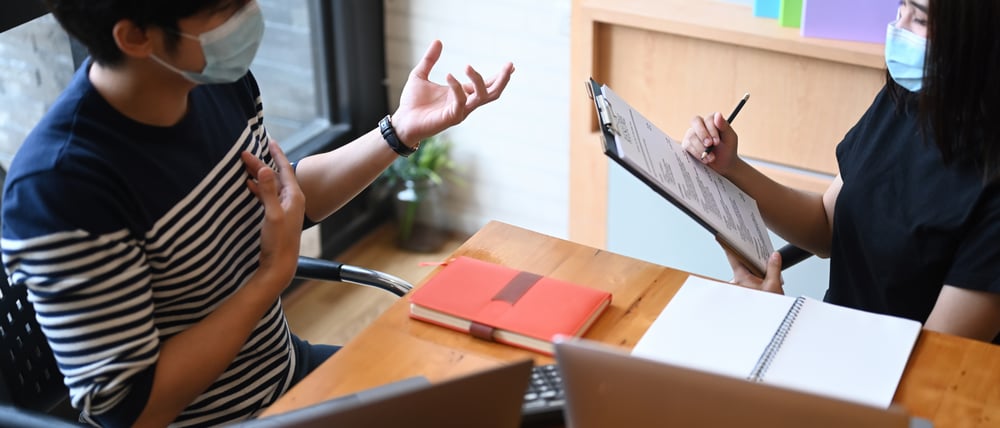 What decisions result from an IME report?
An IME report can be used in several ways, depending on who requested it. For example:
– An Insurer requested IME may be used to confirm or deny accident benefits.
– An Employer requested IME may be used to assess an injured workers' disability status and provide a plan for the safe return to work of an injured employee (i.e. accommodations, modified hours and duties, etc.)
– A Legal Professional requested IME may be used to help quantify damages that a defendant is entitled to pay to the injured party in a trial, settlement, or mediation.
In the majority of cases, regular physical IMEs are required. They are often performed by physiatrists, orthopaedic surgeons, neurologists, neurosurgeons, chronic pain specialists and other allied health professionals.
Some Common Types of IME Services
Functional Capacity Evaluation/Cognitive Functional Capacity Evaluation
Functional Capacity Evaluations (FCEs) assess an individual's physical capabilities with respect to the physical demands of the examinee's pre-accident/incident occupation and activities of daily living. The assessment employs standardized and/or occupation-specific tests that are used to provide objective measurements to evaluate functional abilities and determine physical limitations. The consistency of the examinee's effort is also assessed to ensure the validity of the functional data. FCEs are typically conducted by an occupational therapist, physiotherapist, chiropractor or kinesiologist.
A Cognitive Functional Capacity Evaluation (COG FCE) includes the physical tests from a regular FCE; however, it also includes a focus on the person's cognitive abilities, including attention and memory, planning and problem-solving, and behavioural changes and fatigue. The COG FCE is best used for persons suffering from cognitive difficulties that may be the result of a concussion or traumatic brain injury.
Mental Health IME
Mental Health IMEs are conducted by qualified psychiatrists or psychologists who assess for mental and behavioural disorders and how any impairments may or may not be related to or caused by mental health sequelae. Mental health IMEs gather information from the individual via a historical interview, by conducting mental status examinations, and by reviewing the person's medical records. In some cases, the psychiatrist or psychologist may conduct collateral interviews with the person's family doctor, family members, employers or others if required.
Multidisciplinary IME
Multidisciplinary IMEs provide a complete and comprehensive opinion of disabilities/issues in question through a group of physicians/allied health practitioners (normally consisting of two or more specialists). A lead assessor is appointed on the file. They will, in addition to their own assessment, coordinate the assessment findings of the other health practitioners and compile them into one comprehensive report. The assessors will meet via telephone conference or alternate communication to review the case thoroughly and reach a consensus opinion. These IMEs are best suited for complex cases or cases where there may be a limitation on the number of independent medical examinations you can order within a particular jurisdiction.
A frequently used multidisciplinary IME used by NYRC clients is our Independent Functional Medical Examination (IFME) that pairs an IME and an FCE into one comprehensive report.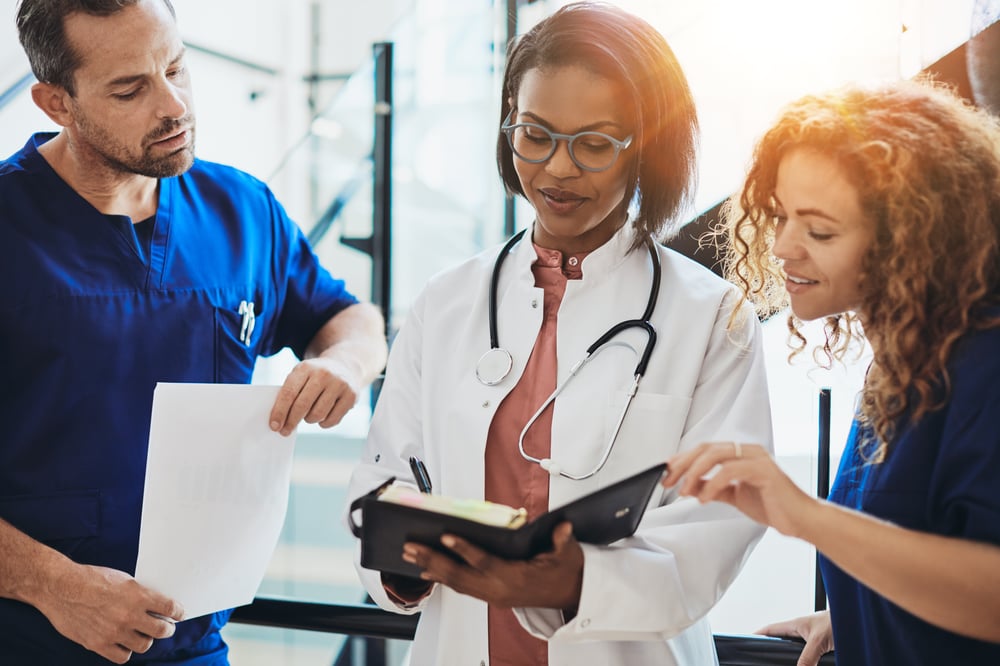 Early Intervention IME
When it comes to resolving motor vehicle injury disputes, the term "minor injury" comes into play in a number of jurisdictions. Each jurisdiction has a slightly different definition of what constitutes a "minor injury"; however, in general, sprains, strains, whiplash associated disorders (WAD Injury) and other soft tissue injuries not resulting in an incapacity are included as minor injuries. NYRC's Early Intervention IME (EI-IME) is designed to focus on what constitutes a minor injury and provide objective medical findings based on an IME early on in a claim (within two years of the accident) to determine whether a person falls within or outside of the minor injury definition.
Virtual Assessments (IMEs)
The COVID-19 pandemic has forced many companies to move their services online, and to a certain extent, that is true within the IME industry, where physical examinations and in-person interactions are the norm. Virtual and Hybrid Virtual IMEs help bridge the gap between adhering to public health guidelines and ensuring the continued integrity of the IME service. NYRC offers virtual services with a wide range of medical specialists and will work with you to ensure the right type of service is provided to you.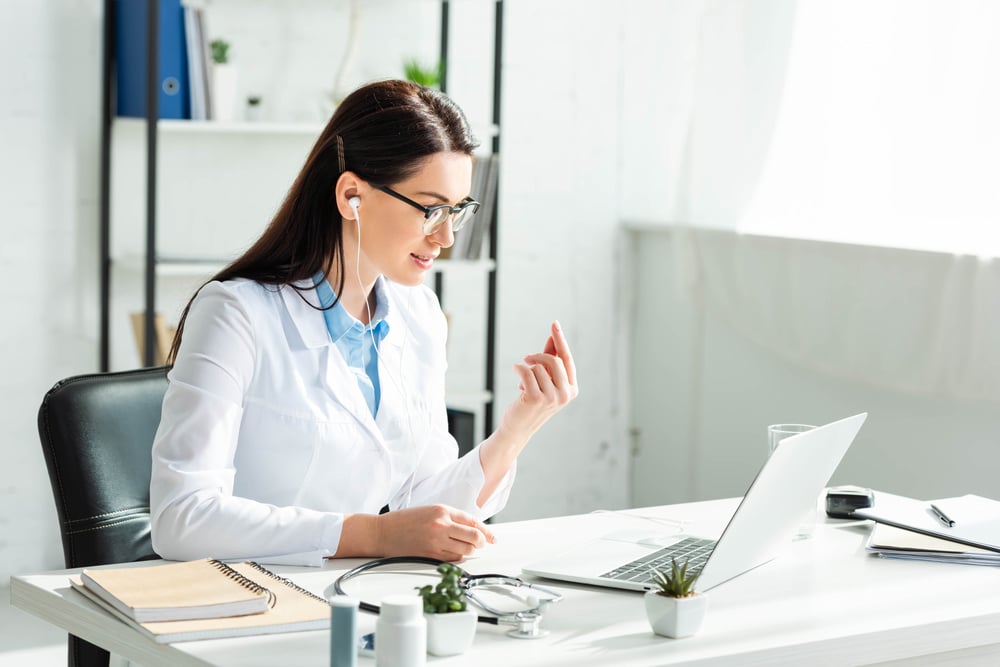 NYRC has extensive experience with IMEs, providing client-centred and solution-focused services. We support Legal Professionals, Union Representatives and Employers, Insurance Professionals, Government Consultants, and Individuals.
Contact us today to learn more about IMEs or any other services we provide!